Fugitive sex assault imam Hifiz Rahman jailed
May 3, 2019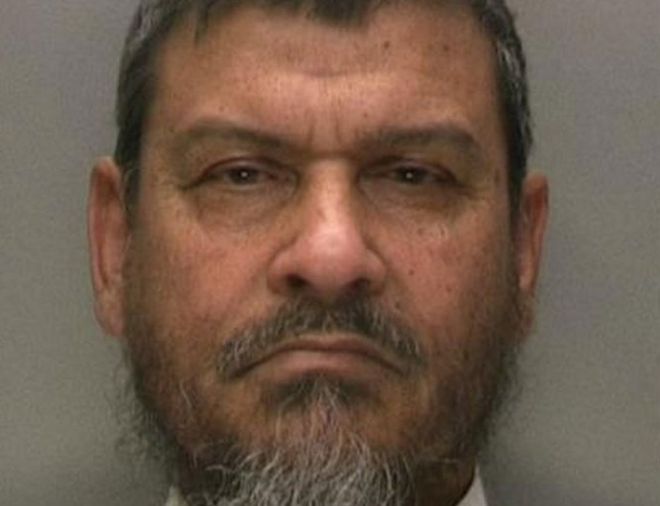 An imam who fled the country after being convicted of historical sex attacks has been jailed for eleven and a half years.
Hifiz Rahman, 58, was found guilty of five sexual assaults at Queens Cross mosque in the West Midlands between March 1986 and August 1987.
He took a flight from Birmingham Airport to Bangladesh the day after his conviction last month.
Rahman was sentenced in his absence at Wolverhampton Crown Court.
Judge Nicholas Cartwright said the father-of-seven from Netherton, who had not attended some of his trial because he claimed he was too unwell, had deceived his victims and own solicitors by lying about being sick.
'Strenuous efforts'
Speaking about the offences, he said: "What he did was a gross breach of the trust placed in him."
The court previously heard how Rahman, of Ballard Road, carried out "almost daily" assaults on one victim.
One woman, who was seven when the imam started assaulting her, said he was treated like a "god" by people associated with the mosque in Cradley Heath.
Hifiz Rahman was imam at the Queens Cross Mosque in Cradley Heath when the assaults took place in the 1980s
On one occasion, when she threatened to report him, he invited himself round to her parents' house for dinner, she said.
Rahman's passport was surrendered before the trial but a second one, unknown to solicitors, was used to fly to Dakar in Bangladesh.
Prosecution barrister Peter Arnold said "strenuous efforts" were being made to get him back to this country.
Vinny Bolina, of the Crown Prosecution Service, said it was in dialogue with its international division about the possibility of applying for an extradition.
Speaking after the sentencing, one of the victims said: "It's over for now, we just need to get him back here to serve his time.
"His life is over and mine can now restart."
Rahman was also told to pay £5,590 in costs and banned from working with children.
Comments are closed.