Women Sexually Abused By Catholic Nuns Speak Up: She Told Me It Was 'God's Love'
April 12, 2019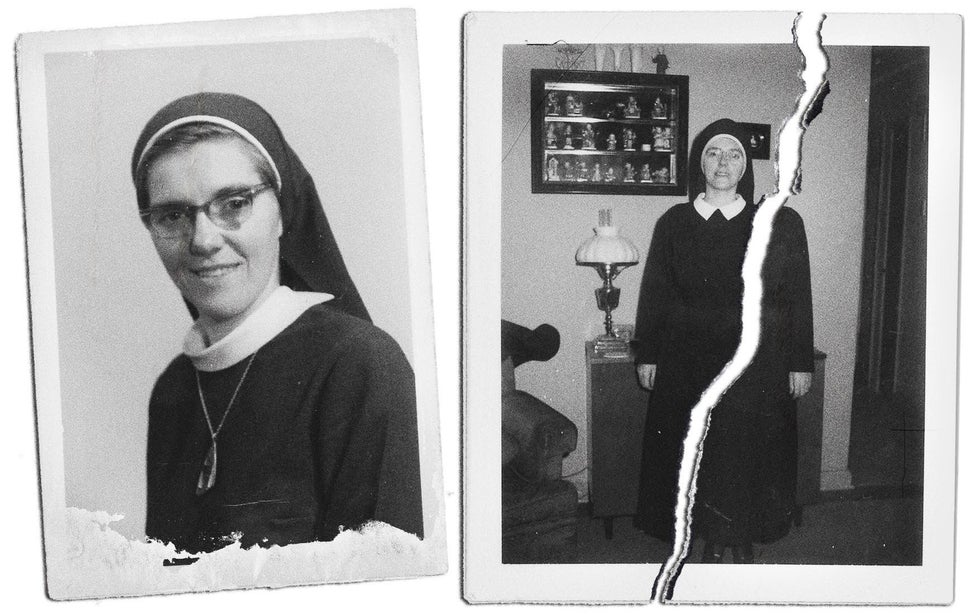 The woman introduced herself as Sister Eileen Shaw, telling Cahill that she was out on a walk from her nearby convent.
"She's nice to me, which was confusing," Cahill recalled.
The two struck up a conversation, Cahill said, which led to an invitation for the teen to play guitar at an upcoming Mass. That invitation led to more special treatment, private phone calls and private trips.
In fact, this strange encounter on the lawn was just the beginning of a long period of grooming and emotional manipulation, Cahill said. She didn't realize until much later that the 12 years of history she had with Shaw was not a relationship ― but sexual abuse.
"She stole from my body, my mind and my soul," Cahill, now 66, told HuffPost. "The woman was a thief who did not keep her vows."
For over a year, the Roman Catholic Church has faced a reckoning over the crime of clerical sexual abuse. Catholics are once again demanding answers about bishops' mishandling of abuse allegations, after high-profile scandals in the U.S., Australia and Chile toppled prominent figures. In response to this renewed call for transparency, Pope Francis acknowledged for the first time ever this February that nuns have been victims of sexual abuse by priests and bishops. Nuns from across the world have come forward to share their stories and demand change.
But stories like Cahill's, about nuns being the perpetrators of sexual violence, have largely been lost in this new wave of accountability. Although abuse allegations against "women religious," meaning nuns and Catholic sisters, are rarer than allegations against priests or monks, Cahill and other survivors of nun abuse are convinced that there are more stories out there. But because of gender stereotypes about female perpetrators of abuse, it is much harder to see the broader picture.
As survivors push more states to extend their statutes of limitations for child sex abuse cases, experts believe more of these stories will start coming to light.
"Why are they not coming out?" Cahill mused about fellow survivors of abuse by nuns. "They don't have any other survivors to see what's happened. They're the only one."
"The boys thought they were the only ones for a hundred years," Cahill added. But now, she said, "the girls think they're the only ones."
Comments are closed.