Trump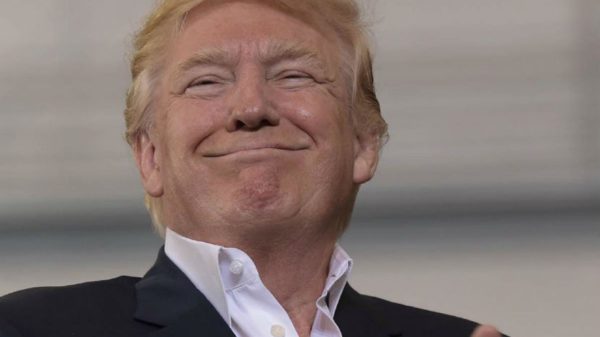 Hey, Susan Francois, it's not working. He is still a smug asshole totally lacking in humility,
A Catholic nun has opened up about her daily ritual of tweeting at President Donald Trump with prayers for him to "grow in humility" and "do good and be kind in return," calling it "the hardest spiritual practice I've ever committed to."
"I usually just sit for a little while and see what comes," Sister Susan Francois told The New York Times. The New Jersey-based nun is with the Sisters of St. Joseph of Peace religious order.
As of Sunday, the 46-year-old has racked up more than 660 prayers to Trump's official @POTUS account since shortly after his Inauguration.
When I sent the first tweet, it was purely for myself. I didn't expect it to make a big splash," she told the Times of her ritual, which she said she began as a "calming spiritual practice" for herself to fight all the negativity. "But [the] fact that it was public and that I committed to it every day means I have to do it, even if I don't want to. It's been the hardest spiritual practice I've ever committed to."
Francois isn't the only nun or religious devotee to pray for the president, but she has stood out thanks to her daily dedication and use of Twitter, which is Trump's own preferred method of communicating.
Dear @POTUS. 661 days later still praying for you as a leader and as a human being to grow in humility and the ability/capacity/willingness to focus on the common good and peace of all.